Proven Track Record
The largest distribution and installation network available
Display cover for commercial freezer
A commercial freezer requires cooling round the clock to keep the stored goods cool. Its open front allows the cool to evaporate requiring more cooling from the machine. While the open face helps in shopping, it doesn't help in saving energy
Save energy with display cover
Add a cover a refrigerated display unit to make it energy efficient. While the display can be kept open in the day, it can be covered during night when the store is shut. While opening the cover will allow shopping, pulling down the cover will save energy. And adding a cover will in no way interfere with the functionality of the display.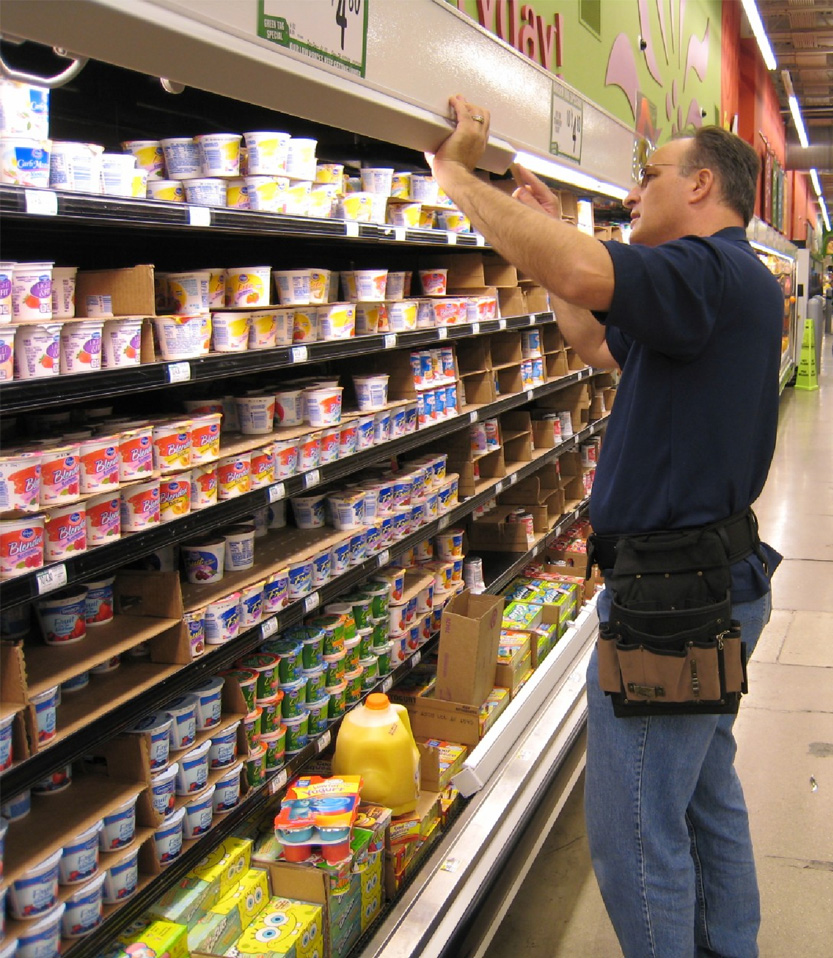 Get the right display cover
Give your commercial refrigerator the right cover it requires to keep things cool even when the cooling isn't available. The cover will prevent loss of cooling and in this way keep the stored goods cool for a long time. And you can easily find the cover of right size and fit for your displays. They are available in different sizes. Also, you can order customized display covers.
Benefit of covering displays
Energy efficiency isn't the only benefit of covering displays as it increases functionality of displays as well. The first thing is safety of perishable goods. Keeping goods open isn't advisable because it increases energy consumption. But it is a necessity for shopping. You need to keep your displays open to allow shopping but you can cover the displays when the store is shut.
Adding door to a commercial freezer won't work as it will consume unnecessary space and cause inconvenience to buyers. Also, it will require additional maintenance. But there will be no hassle with a cover that you can easily roll up and down according to your needs. And this cover will require no maintenance.
Using display covers
First of all, a cover has to be set from corner to corner and when pulled, it should pack a display in the way that it doesn't allow internal cooling to evaporate. When covered, a display will become a closed-door refrigerator. It won't allow the internal cooling to increase for a long time.
It is easy to cover a commercial refrigerator instead of closing. Made of aluminum fabric, a display cover works like a metallic door. It won't allow the cool to evaporate until it is lifted. Cover your displays before closing your store so that you get all the stored goods fresh and nutritious.
Independently Tested
Don't be fooled by other night covers using our test results
Display cover for beverage refrigerator
Beverage refrigerator requires continuous cooling to keep things cool and safe but much of the cooling evaporates to the outside space. But it is expected and accommodated as the open front allows easy shopping of the stored goods.
There should be a cover for every display unit especially for the time when the displays are put to rest. When you down the shutter on your store, you should also cover the displays so that you can save energy lost due to open front. Why let the cooling evaporate when you have the option to make your displays energy efficient.
Energy efficient cooling displays
If you look at your beverage refrigerator, you will feel that it is made for shopping. There is plenty of space inside and the cooling machine provides sufficient cooling to keep the stored goods at their optimum temperature. But the design allows the cool to evaporate because there is no protection for the cooling.
Buy a display cover of right size that includes smallest to largest or get a cover customized for your display unit. The cover will be fit on the display from corner to corner. And it will be easy to use the cover. You will need to pull it down to cover the display and roll it up to open the showcase. And you can ask for electronic mechanism to make it more convenience to use the display cover.
Increase shelf life of your goods
Your beverage refrigerator can keep the stored goods safe but what if the cooling unit develops a mechanical snag during night when the store is shut. In this situation, you will risk losing your goods as loss of cool will result in rotting and spoiling of the perishable goods. But you can prevent it happening to you by using a display cover.
Manufacturing of display covers
Made with a special kind of aluminum fabric, these covers can prevent cooling from evaporation for a long time even when the cooling isn't available. It means that you can remain free from the worries of losing your goods in the event of loss of cooling.
Get the display cover of the right size for your beverage refrigerator before it is too late. Covering the display will keep your energy bill down and improve safety of the goods. Also, it will boost functionality of the display unit to manifold. This investment will give 100% results.
Get Us Working For You! Say "YES" to installing Econofrost night covers today!
Take Action Now!
Of Interest